---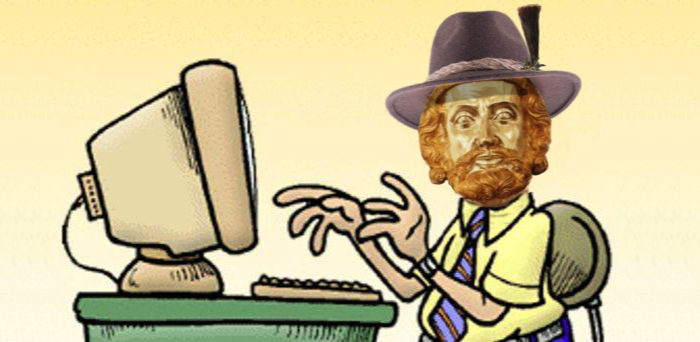 Hi. Actually already a little late for my Mod overview. So lets start with the general news for 12/2022:

New Mods / Updates:
Last month I only started one new Mod. It's for Love Next Door, a game based on the former well known, but unfortunately abandoned "Love next Door".
As usual quite some Mod updates last month, if I countet right I did it for 14 games. Funny: Grandma's house got even three! updates last month. Also: another finished game/Mod, the unfortunately a bit short Accidental Assignment.
Also again some new entries and updates in my quick Mods/Android ports section, too.
Stopped Mod's:
I had to stop one Mod, another two I've struggled a bit. Stopped is the one for Tales of a Space Pirate. The game has now some kind of freeroam elements with tasks. Not my cup of tea. The game Teacher's Harem got music itself, I therefore stopped my Mod. But I got some requests, and since I actually liked the game and wanted to play it I re-actiaveted my Mod again and updated it. But it's only available here on my homepage so far. The third one I've quite struggled was the recently released Between Salvation and Abyss, more infos in the "flop" section.

"Tops/Flops":
+
Still quite impressive: The visits on my homepage, just Wow. Also again a big Thank You to my Patrons, never would have expected to have such a fan base who even want to support me. I still try to use all of that income and support most as possible developers with that. Also "usual" already: the great Mod downloads.
–
Not really a flop, but not nice also: the Mod for Between Salvation and Abyss. Since I had long work shifts the last days I couldn't update my Mod immediately when the game update was released. But at least I made a quick patch for that. But somehow someone else also made in the meantime a new Mod for the game (with actually only a WT function which was already in my patch also). But I thought since I'm maybe struggling with my Mods in 2023 anyway I stop mine and link the new one instead.
After that I got quite some massages/requests on F95zone and also here. I therefore put the patch again online, but first only here on my homepage. But later on I found out that the new Mod has even some copied code from my Mod in it. And "selling it" as his feature – not nice. Well, I still don't know if I want to fully update that Mod again, actually have lost a bit the urge to do that.

Mod summary:
– 101 Mod projects all in all (+1)
– 21 games/Mods are already finished (+1)
– 16 Mods are unfortunately stopped/onhold by me (+2)
– 20 games are onhold/stopped/abandoned itself (-1)
– 44 are for games and Mods still in progress (-1)

What's next:
Actually that's something I don't know now for now. As said in my post a week ago I have to travel to the other workplace again with start of 2023, so I'm not at home quite often in the next time. Don't know how much that interferes with my modding, but maybe I have to postpone or even stop some of them. But as said, I don't know it now in detail, that will then come about.

So, this was the first part of my Mod overview 12/2022. And hopefully the second one with the actual alphabetic Mod list is following soon.

Since it's already the 24th of December:


Yours
KoGa3