---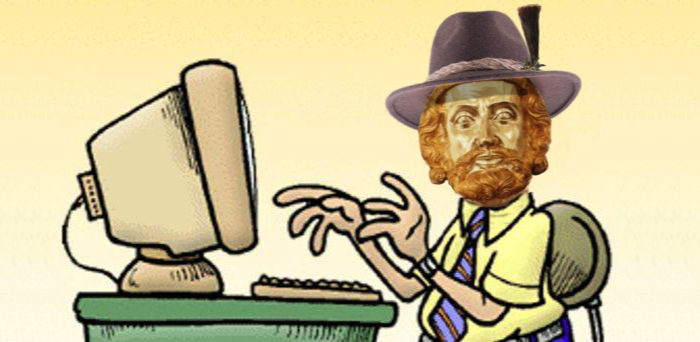 Hi. A quite eventfull last month regarding Mods, therefore lets don't waste time and start with the general Mod related news for 8/2022.

New Mods / Updates:
Last month I started SIX! new Mods – holy shit! Do you remember that I've actually said I want avoid to add new ones? Well…
The new ones are: The Hellcat Lounge, Ravenous, Detective Necro, Love Unbound, Teacher's Harem and Tales of a Space Pirate. Don't know if I really continue all of them, some (eg. Ravenous) are getting music on their own anyway. We will see.
Also many, many Mod updates last month. 22! if I countet right – also I think a new record! And that even I started so many new ones, too. And they came in "groups", meaning sometimes even 3-4 in one day. And then sometimes almost a week none (that's probably why I still had time to start new ones).
Stopped Mod's:
Actually I stopped the Mod for Such a sharp pain. But I did a "compatibility" update for it since the game has still no audio in the prologue. But I don't know if I continue doing that with the next game update.

"Tops/Flops":
+
Well, as "usual" great Mod downloads and still quite some visitors on my Homepage and on Patreon. So again a Big Thanks to the ones following me here on my Homepage and of course to my Patrons on Patreon.

One outstanding thing last month: My "Homepage exclusive" Mod for DDL – Daddy Daughter Love got "leaked" again on F95zone. But this time it was also linked there on the main page for some time, too! Therefore I got cracy homepage visits on that days, ~3x higher than usual…
–
Thankfully nothing again I can remember for the last month that counts as a "flop".
One thing I'm a bit sad: the leak of my DDL Mod mentioned above caused that the Modder making a WT Mod for the game on F95zone stops to update his one. Hope he contiunues it with the next game update. Actually that was my reason to not post my Mod on F95zone again.

What's next:
As usual the monthly releases of Rebirth (should probably be released this weekend) and The taming of the brat (I actually already have updated it, waiting for the leak on F95…). Grandma's Housde got an update already today, I'm finishing my Mod now while doing this post. Extra Credit got already a alpha release, the final should therefore be coming in some days. Guilty Pleasure is – if I remember correctly, pausing this month. But there will be still probably many, many others.

So, this was the first part of my Mod overview 8/2022. And hopefully the second one with the actual alphabetic Mod list is following soon.

Yours
KoGa3