---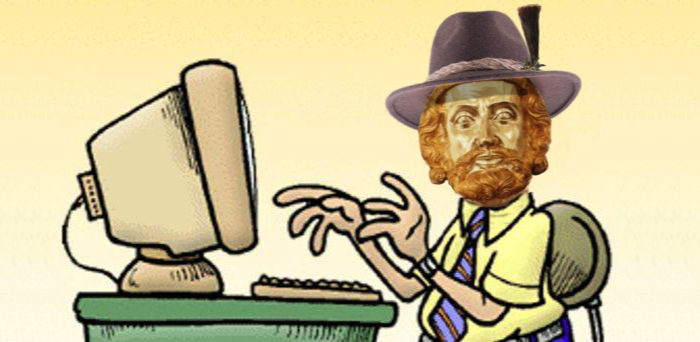 We are approaching Christmas faster and faster, only a good month to go. Somehow the time flies by. I feel the same as well with some Mods: I just made an update for one, and there's already a new release available for it.
Enough rambling: as usual now the general part of my monthly report, a short time later the overview of my current mods again.

New Mods / Updates:
Sometimes it feels like the famous New Year's sketch: "The same procedure as every month…". Of course again some new Mods in the last month. Still I actually want to reduce my Mods, but also still can't resist to add some more, too. This month were three new Mods added: for the games The new Beginning, Blairewood and Say it Again.
Also again of course quite some Mod updates since my last overview post. If I counted right there were Mod updates for 18! games last months – holy shit!

Stopped Mod's:
This month no Mod was stopped by me or because of the game itself – at least so far. Maybe I will not continue the one for Taming the brad (it get's music itself) or CoBD (was only a little practise for the new "add.settings" feature to me). But we'll see.

"Tops/Flops":
+
Nothing new here – and that's good! Again it seems that most of my Mods were well received, so somehow it's – also again – nearly impossible for me to pic some here. Maybe the one for Grandma's house surpised me, it was only a very quick WT Mod and I didn't expected much – but it was downloaded really often (also the recently update).
There was also a relaunch of a stopped game this month: Inertia got a new update. Also the long awaited update for A Mothers Love was finally released – but unfortunately the dev still has personal problems, he will set the game developement now on hold. Finally also Hillside got a (very good) update yesterday after a small delay.
My Website is still very frequently visited, so here a big Thanks to you for visiting my site!
–
Fortunately there wasn't really a big negativ point this month. Let's hope that the next month is also like that.

What's next:
Well, there are some games I don't know when they actually are getting their new updates, like Halfway House (probably not this year) or Unleashed (the dev of it got Covid with serious syptoms and is slowly recovering). Also one of the Rebirth devs seems to have it now, there's a delay of one week so far. So I actually don't know what's coming next – exept probably the usual ones like Guilty Pleasure etc.
So, this was the first part of my Mod overview 11/2021. As always the second part with the actual Mod list should be postet here soon, too.

Yours
KoGa3