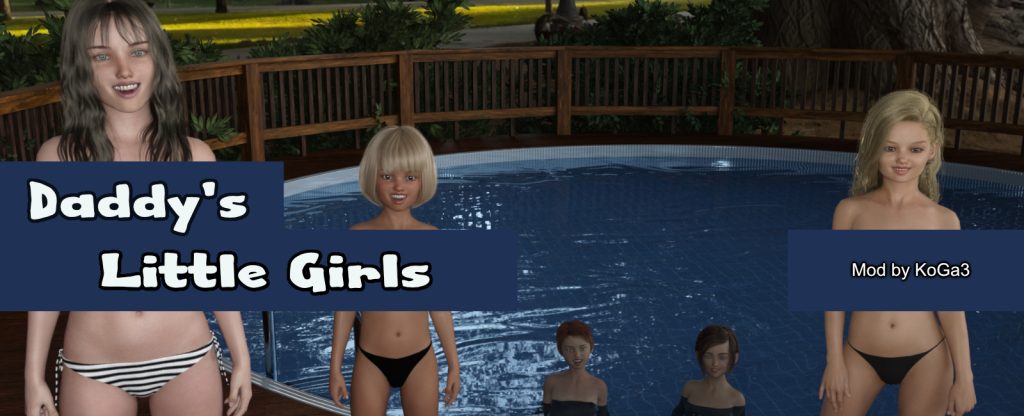 The game Daddy's Little Girls got an update to version v0.3. End it's getting even more crazier – and still funny as fuck
But again: it's heavily "Loli" content in there! If that's not to your liking then better not play it. There is a censored version from the game, too. But unfortunately then you miss most of the content. So the Loli-patch is highly recommended – I made my Mod also with it (but it should be compatible to the the game without it also).
Similar to "23 Sisters" I made a Android port with already integrated Loli patch. But again: if it's making troubles I'll have to delete it.
Info: the Loli-patch from the F95zone main page is recommended for the Mod.
If you don't want that content please turn it off in my Mod menu!
Oct. 16, 2021
The download link for the Loli-patch on F95zone seems to be down again. I have temporarily uploaded it HERE .
---
Link to F95zone game page HERE and my Mod post HERE
Mod functions: music/jukebox/status/cheat/walkthrough/add.settings
Download Mod v0.3c (~59MB)
Workupload – MediaFire – Pixeldrain
Quick Android port game compressed (incl. Loli patch)
with integrated Mod v0.3c (~142MB)
Workupload
---

Some ingame pictures of the Mod: