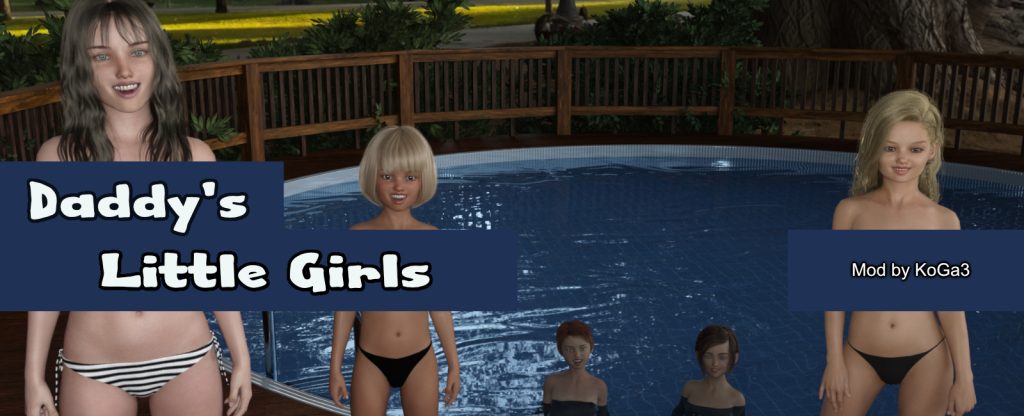 I'm not sure what to do with my Mod for Daddy's Little Girls. Since the game got banned on F95zone and therefore also my Mod post for it the downloads for this Mod are now – well – not really good. It's probably like 1/50 from before…
The main game was updated a few days ago on the dev's page, now it would be available also for free/public, too. But for me it seems the ones still following that game have payed for it and already played it now. Also, even my Homepage is visited really well, of course it's not in the least comparable to sites like F95. So probably most of the former Mod users don't even know there still exists the Mod for the game. So for me making a full Mod for something that's not really needed/used anymore doesn't feel right, especially with my limited free time now.
Well, maybe I still do an update for it again. But I'm already thinking to maybe switch this one to the new game of this dev, called Extra Credit. I havn't even played that game so far, don't know if it's good. But at least it's allowed on F95zone….
July 4, 2022:
In the meantime I've tried the new game from Doc5252 (Extra Credit), and it's really fun so far. Well, and of course I already made a Mod for already…

About Daddy's Little Girls: I decided to continue. A guy on F95zone actually said the right thing about it: "only update the mod if you want to" – and I still want to. So there will be an update. Don't know now when, but maybe even later today I'll start with it.

Edit: In the meantime I've finished it, available in my Mod post here: