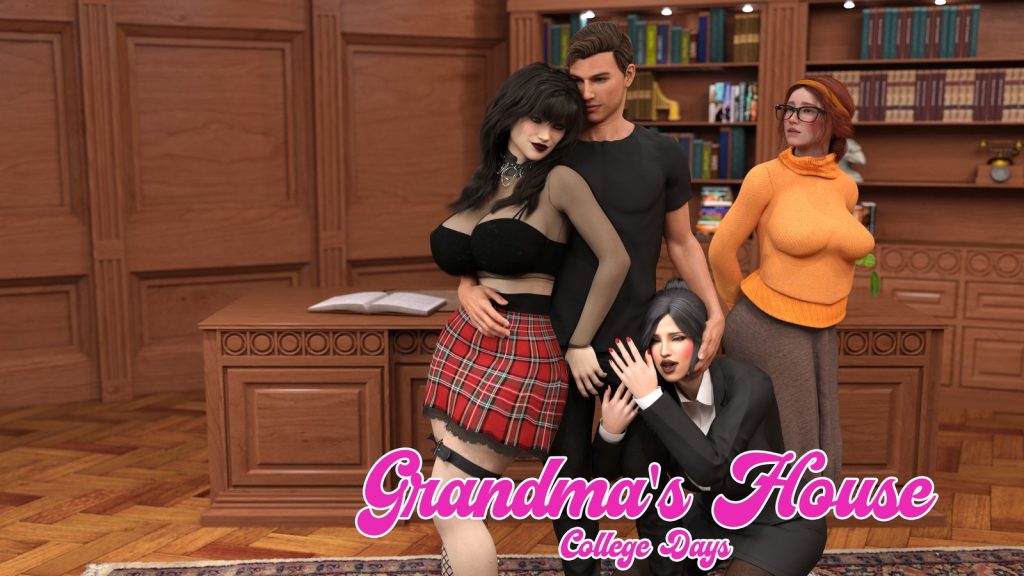 The dev from Grandma's House made a prequel for that game called Grandma's House – College Days. He mostly wanted to try to do animations and how long they would take to do for maybe adding also some in his regular game. It's already a finished short game, be aware it's a KN with no choices.
I made a quick Mod with my music player from the main game with most of the other functions, too (but of course no WT or cheating since it's not needed).
Sept. 14, 2023
added the taboo patch from GH2/3, should work here, too.
---
Link to F95zone game page HERE and my Mod post there HERE
Mod functions: jukebox with music, renaming, add. settings, named saves
Download Mod v1.0a (~55MB)
(incl. Taboo Patch)
MediaFire – Pixeldrain 
Android port from the game compressed
with integrated Mod v1.0a (~140MB)
(incl. Taboo Patch)
MediaFire – Pixeldrain

---

Ingame pictures of the Mod: