---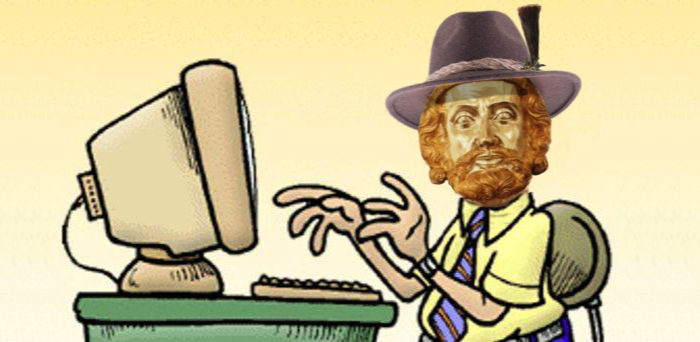 Hi. It's actually time again for my Mod overview 2/2023.
I try to keep it a bit shorter because of having more workload this week.
As usual the actual Mod list is following in the next days.

New Mods / Updates:
Last month no new Mod project. But I reactivated my stopped Mod for Sun Breed
As usual quite some Mod updates last month, but at least a bit less then in January (but still for 15 games). Also after some time two finalized Mod projects, the games QPrey and Become A Rock Star are now finished.
Also again new entries and some updates in my quick Mods/Android ports section, too.
Stopped Mod's:
Can't remember an "actively" stopped one from me the last month. There are a few games which had no updates for quite some time now, maybe I switch them to stopped/onhold in the future. We will see.

"Tops/Flops":
+
Still impressive: The visits on my homepage, and still increasing. Also a big Thank You to my Patrons, still try to use all of that income and support most as possible developers with that. As "usual" already: the great Mod downloads. And not to forget my Discord which is also getting frequented more and more.
–
I can't remember a "big flop" for me last month. Hope that stays so in the next one, too.

Mod summary:
– 103 Mod projects all in all (=)
– 23 games/Mods are already finished (+2)
– 14 Mods are unfortunately stopped/onhold by me (-1)
– 18 games are onhold/stopped/abandoned itself (-2)
– 48 are for games and Mods still in progress (+3)

Here also a summary of the Android ports/Quick Mods:
– 33 ports/quick Mods all in all (4 discontinued)

What's next:
Personally nothing new, still moving in the work week often now. But also still I could handle it for the Mod updates, hopefully I can do that in the next time also.
Since I'm a bit late with the overview some "usuals" already had their updates (like Rebirth, Grandma's House), but awaiting soon new updates for the Taming of the brat or Guilty Pleasure (they are actually already released on their Patreon sites for higher tiers). Unfortunately the last release of Couples wasn't leaked anymore on F95zone, couldn't do therefore a Mod update for it.

So, this was the first part of my (a bit rushed) Mod overview 2/2023. And hopefully the second one with the actual alphabetic Mod list is following soon.

Yours
KoGa3