---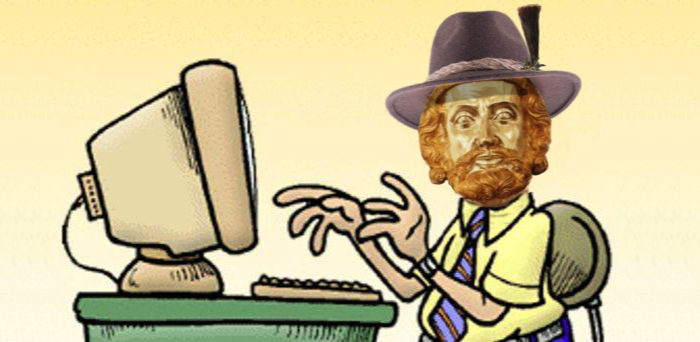 Well, another month has past. And there seems no sign of a summer break regarding games with my Mods. Also my Mod list is still getting longer instead of shorter…
Let's start with the "general" news of my overview 7/2021. And as usual in the next day(s) I'll post my actual Mod list.

New Mods / Updates:
I almost don't dare to say it, again 4!! new Mod projects. And it could have been almost two more, too! (I have not published them). The new projects are: Life with Pleasure (an already finished game), Dark Fate Chronicles (I had already a not published Mod for the very short demo back then), Pleasentville – Maddy's Diary (the second game in the "Pleasureville – Universe" and MOS – last Summer (a Ren'Py remake of an existing game).
And this month also again quite some Mod updates, too. If I counted correctly there were updates for 10 games this month. Well, at least a bit less then the insanely 14 from last month…

Stopped Mod's:
This month one stopped Mod by me: Measuring my Cum. The game (a KN – Kinetic Novel) got now music itself. And since there is no use of other Mod functions because of that I stopped my music integration now. The game got also a story "overhaul", it's now a bit darker – I admit I liked the original one more.

"Tops/Flops":
+
Again it seems that most of my Mods were well received, so it's hard to pic some here: Maybe the recently published Hillside, also Daddy's little Girls and the new Mods for MOS and Pleasureville – MD are standing a bit out last month. And the Mod for A Wife and Mother is the one with the most views (and downloads) on F95zone – and also the most linked to my homepage from search engines like google etc.
But again, almost all were very well downloaded. So a big thanks to all the users of my Mods.
The game Hacker's Restart got a little update after a long time – it's the one where the dev had integrated some of my audio/music additions back then. A "Welcome back" from me from here.
–
As far as I remember there wasn't really a "flop" this month. Well, maybe again a moderator on F95zone who was deleting critical (but definitely ON topic) game comments which I think wasn't to his liking. However, that' s maybe a matter of opinion.
What's next:
As always of course Mod updates to the "usual ones" like Rebirth, TP and Guilty Pleasure. Other than that, I'm not really aware of anything at the moment, but I "fear" that I won't get bored next month either.
Side note: I mostly do a little UI overhaul with my Mod updates lately. Nothing major, but I use now an own font for easier future maintenance of the Mods: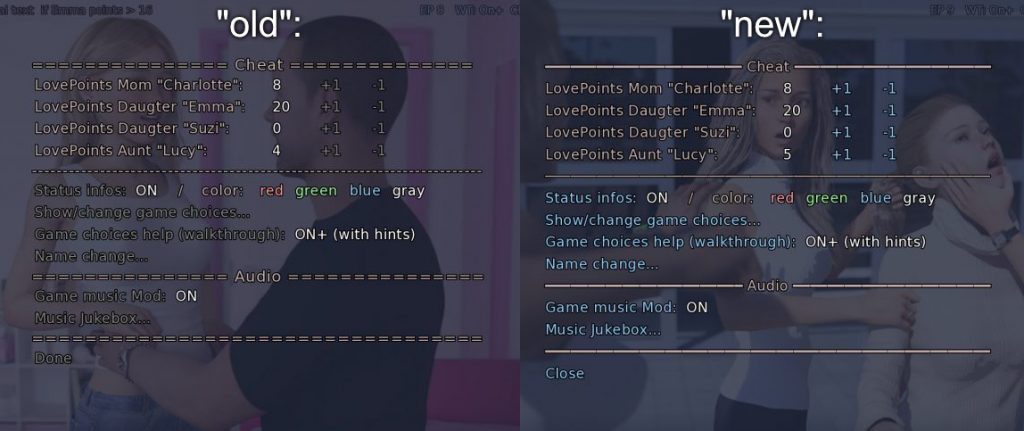 A small side effect (at least for me): the "dividing lines" in the mod menu now look a bit more "professional"
So, this was the first part of my Mod overview 7/2021. As always the second part is (hopefully) coming soon.

Yours
KoGa3