---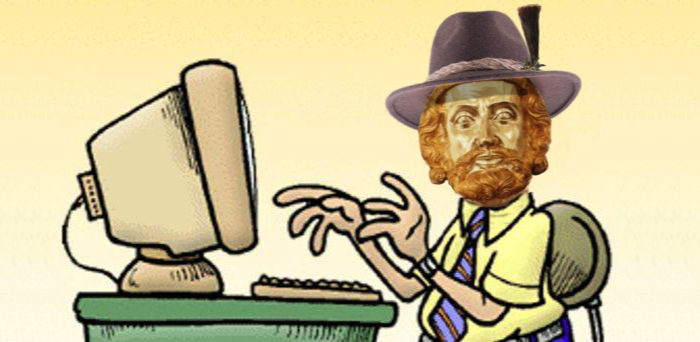 Hi. This overview 8/2023 is a bit different then the ones I'm normally doing.
There is an important topic this time, so I'll do the usual overview in a "compressed" form.

New Mods / Updates:
Last month I started one new Mod project for Valhalla Chronicles, a new game from the dev of "Oh Daddy"
Also 9! new quick Mods/ports last Month, too. Hope I can maintain most of them in the future…
There is also my beloved "undead" Mod for the game Intertwined. I'm sure I say every game update I stop that thing – and always got pestered to do an update again…
As usual also some Mod updates (~16). Quite some updates for the Quick Mods/ports (~10). Also as usual not "double" counted are the multiple updates for games like Grandma' House.
Stopped Mod's:
– Corrupted Love (new game name Love & Corruption). Mod is onhold, more infos below.
– My Sister's devious Plot. Game got abandoned, also more infos below
– Endless Summer (there was no dev activity quite some time now)

"Tops/Flops":
+
In short: a paste/copy from the months before. Mod downloads are still impressive, the Site here and my Discord are quite frequented, and of course again a big Thanks to my Patrons.
–
For the main "flop/bad news" see the "special" post below

There was unfortunately also a second "flop" for me this month. A game dev asked for helping him out. He said he liked my Mod/port for his other game and asked if I can do the ports for his new project. I accepted and did one for his first release. And actually waited for the next update to do it again. Well, seems the dev only needed a quick solution back then. I was now quite surprised as I saw suddenly a new release on F95zone – and also already a port made from someone else for him. No peep from that guy after I helped him out, never got an info why now a different porter, silence…

Mod summary:
– 110 Mod projects all in all
– 25 games/Mods are already finished
– 21 Mods are unfortunately stopped/onhold by me
– 26 games are onhold/stopped/abandoned itself
– 38 are for games and Mods still in progress

Summary of the Android ports/Quick Mods:
– 71 ports/quick Mods all in all (6 of them are finished / 10 discontinued)
---
My "Special topic" this month:
There is quite a tense atmosphere in the adult game developer community now, especially for the ones making games with loli content. As some maybe already heard/read, a well known developer got now troubles with the police because of that game content he is doing. The country he is living has very strict rules/laws about that.
As an result of that quite some other developers from such content are alarmed now. Some already changed their game content (eg. in Corrupted Love all such content got cut out), others even stopped the developing and abandoned their games (eg. My Sister's devious Plot). Many others went into hiding for now. I already fear that quite some other games won't get updates that soon too or are also stopped. Oh Daddy, Valhalla Chronicles, Obscure Affairs, DDL…I actually would be surprised for an update soon…
Well, even I reacted to that new situation and already removed a port from my site. For some others I'm not sure if I still take the risk for doing updates/ports in the future for games with such content. On the other side the new censored version of "Corrupted Love" without that content is now – well, let's say the main thing from the game is now missing. I've set the Mod for it to onhold.
I really hope that after some time it's getting a bit more "normal" again. Well, time will tell.
---

So, this was the first part of my "special" Mod overview 8/2023. And hopefully part 2 (the actual alphabetic Mod list) is following soon.

Yours
KoGa3