---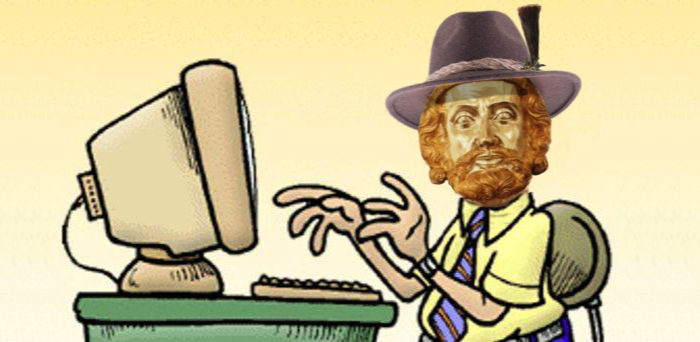 Hi. Already a bit late for my Mod overview 9/2023. Also it's a bit a rushed one since it's quite busy now for me (some private work to do). But unlike the last overview with the "loli" dev news this time aren't that exceptional incidents I'm aware off to talk about anyway.
---
Well let's start:

New Mods / Updates:
Last month I started one new Mod project. It was for the also already finished side step of Grandma's House called "College Days". Also again a few new ones in the "Quick Mod/Ports" section, but not that many as last month. As said, it's a bit busy in real life for me these days.
But at least quite some Mod updates again (~12) and of course also many updates for Quick Mods/ports, too (~15). Also as usual not "double" counted are the multiple updates for games like Grandma' House (had three! updates this month + the new side game…)
Finished Mod's:
Among the short side game from Grandma's House: College Days the reworked QPrey got it's final update, too.
Stopped Mod's:
Can't remember one this month.

"Tops/Flops":
+
In short: a paste/copy from the months before. Mod downloads are still impressive, the site here and my Discord are quite frequented, and of course again a big Thanks to my Patrons (even some new ones this month).
Also finally I could make a complete list of all Mod projects and Quick Mods/ports combined with search and sort options. Hope it's helpfull for you.
–
Fortunately this month nothing that I can remember

Here again my Mod summary:
– 109 Mod projects all in all
– 27 games/Mods are already finished
– 20 Mods are unfortunately stopped/onhold by me
– 26 games are onhold/stopped/abandoned itself
– 36 are for games and Mods still in progress

Summary of the Android ports/Quick Mods:
– 76 ports/quick Mods all in all (7 of them are finished / 11 discontinued)
---

So, this was the first part of my a bit rushed Mod overview 9/2023. Part 2 (with the actual alphabetic Mod list) is following soon, too.

Yours
KoGa3