---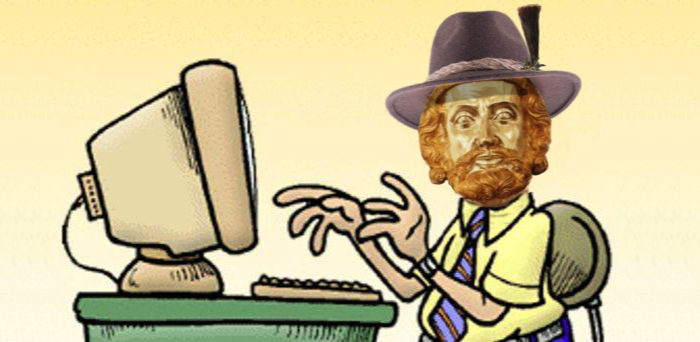 Hi guys. Here again my first part of my Mod overview, the first one for 2022. Since the last overview there was also a mini-anniversary for me (two years of making game Mods, since the end of December 2019). I would never have thought back then I would still do that two years later… But I still have much fun doing that!
Let's begin with the usual general Mod related news since the last month.

New Mods / Updates:
I know it sounds like copy/paste, but again I tried to not add new projects – and miserably failed! There are FIVE new ones since last month, oh dear! I started Mods for the following games: Horny Love, Accidental Assignment, Hot&Cold, Tubby: A Catventure and finally But I'm the Bad Guy? And I even re-activated my Mod for the last month stopped DDL – Daddy Daughter Love, too. In sum I've made 77 Mods including the finished or stopped ones, and for now there are 43!!! ongoing Mod projects – holy shit! I really have to stop adding new ones…
Also again, as usual, of course some updates since my last overview post, too. If I counted right there were Mod updates for 11 games last month. Mostly for ones with already regular game updates like Guilty Pleasure, The taming of the brat or the games from the dev Doc5252 (this time 23 Sisters was updated).

Stopped Mod's:
As far as I remember there wasn't stopped one. Actually I re-activated a Mod I've stopped last month.
But: As said above my Mod count is dangerously increasing already. I really have to check if I still can handle them, or I actually should stop to maintain some. But also: which one? Maybe Young Again since I already stopped the music integration (and therefore also stopped playing it)? Maybe Unleashed when it's coming, since there is also already music integrated? Or maybe Horny Love since it wasn't that downloaded (see below)?
I really don't know and actually don't want to…


"Tops/Flops":
+
Again nothing new here – and that's also again good news! It seems that most of my Mod updates in the last month were well received, so somehow it's nearly impossible for me to pic some. Maybe again my Mod for Guilty Pleasure which is still the one with the most downloads. Or Oh Daddy, the one with the most views/downloads on my homepage here.
A Big Thanks again to the ones following me on Patreon or here on my Homepage. And of course a Special Thanks to my Patrons.
–
Fortunately not really negativ news last month. Only the Mod for Horny Love, which is not linked on the F95zone main page, is probaly therefore not really downloaded that often. So maybe I'll stop it again, we'll see.

What's next:
Well, the "ptolemy" games The taming of the brat and Rebirth should get updates soon. Maybe also in the near future: Grandma's House, A Petal among Thorns, Guilty Pleasure, Secret Summer or The Unbroken. I think I won't get bored in the next time…

So, this was the first part of my Mod overview 1/2022. And hopefully the second one with the actual Mod list is following soon.

Yours
KoGa3