---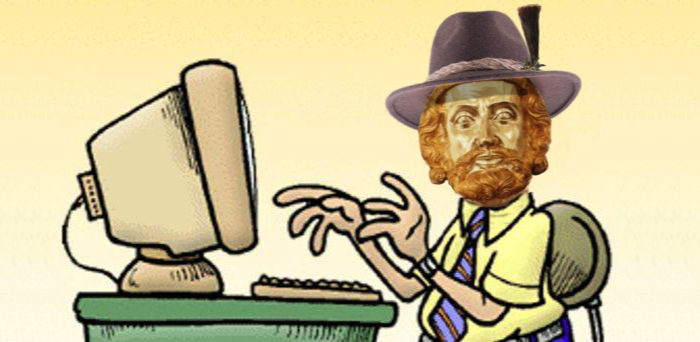 The year is progressing rapidly, we have already passed middle of October. Well, last month was "average" in terms of the number of Mod updates and launches. But don't worry, I certainly didn't become bored!
Let's start again with the "general" news of my overview 10/2021. And also as usual I'll post my actual Mod list in the next day(s).

New Mods / Updates:
There were (again) some new Mods in the last month. And one of them is a bit special, because it's actually not a "normal" Mod for me: I ported the comic Breaking Boundaries into a Ren'Py game. I'ts probably as near as I can get to "make" a game by my own. The graphics and the dialogs existed, I made the game coding and – of course – implemented music. It was actually a funny experience, but probably a one time thing.
The two other new Mods this month were for the games The taming of the brat and Grandma's House.
Again of course also some Mod updates since my last overview post. Not as many as the last months, but still for about 10 – 12 games.
Also: Another finished Mod from a game in developement: MOS – Last Summer.

Stopped Mod's:
This month I didn't stop a Mod by myself. But unfortunately the dev. of the two "Pleasureville" games has stopped them because of to few patrons. Well, I think he should have done only one game at the same time, and the one with Maddy had – I think – high promises. But it's of course his decision to make.
There is also not good news for the games of the dev Doc5252 (23 Sisters, Daddy's Little Girls). He got banned lately very often with his Loli patches on file hosters. And even his discord was closed, too – he assumes that someone does not like him or the games and is always reporting him! So he decided to not making and posting any version on F95 anymore. But maybe there is hope: at least he was allowed to post the latest uncensored version now directly on F95 (so far).

"Tops/Flops":
+
It still seems that most of my Mods were well received, so somehow it's – again – nearly impossible for me to pic some here. But one of the them stand out last month: the Mod for Guilty Pleasure – a bit surprisingly for me. It had nearly the double of downloads then the next best Mod!
My Website is now also very frequently visited lately, way more then a month before!
–
For me this month: SubscribeStar. There were problems with my page now for weeks – I've stopped it therefore now. It seems I don't have luck with those services…

What's next:
Well, there should be some game updates in the next weeks: the usual ones like Rebirth or Guilty Pleasure. But probably also the (again) overdue Unleashed. I think that also Hillside could be released in the next month. But there will be some more that I can't think of right now.
So, this was the first part of my Mod overview 10/2021. As always the second part with the actual Mod list is (hopefully) coming soon. And I hope to also have some time for maintaining my "List of played games" again and update my "Mod tracks" page.

Yours
KoGa3