I've updated the Mod to the new game version v0.045, also tried to fix some little game bugs (missing image, wrong sayer).
Infos: I still havn't played the game since the rape scene, only updating my Mod from the script code (but the gameplay isn't that complicated anyway).
Also: the Mod is only available here on my homepage since there's already another one available one on F95zone.
So far I've posted my Mod on F95zone again since unfortunately the modder there has health issues and can't update his Mod.
Feb. 18, 2023
Updated my Mod to the bugfixed game version (many minor dialog changes/fixes)
---
Link to F95zone game page HERE and my Mod post HERE
Mod functions: cheat, walkthrough, rename, add.settings, named saves
---
Download Mod v0.045a (~5MB)
WorkUpload – MediaFire
Android port from the game compressed
with integrated Mod v0.045a (~639MB)
Workupload – MediaFire


Some ingame pictures of the Mod: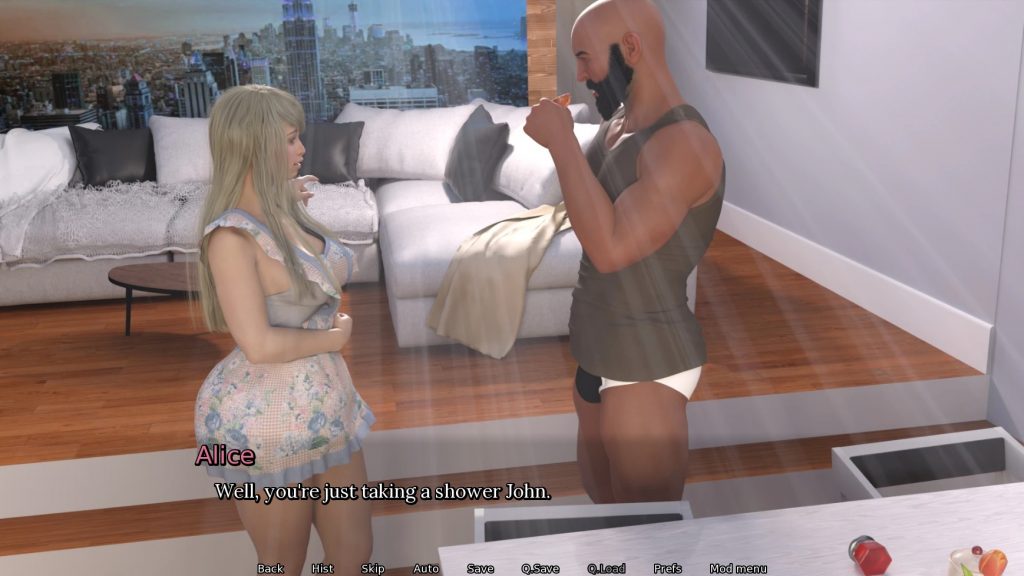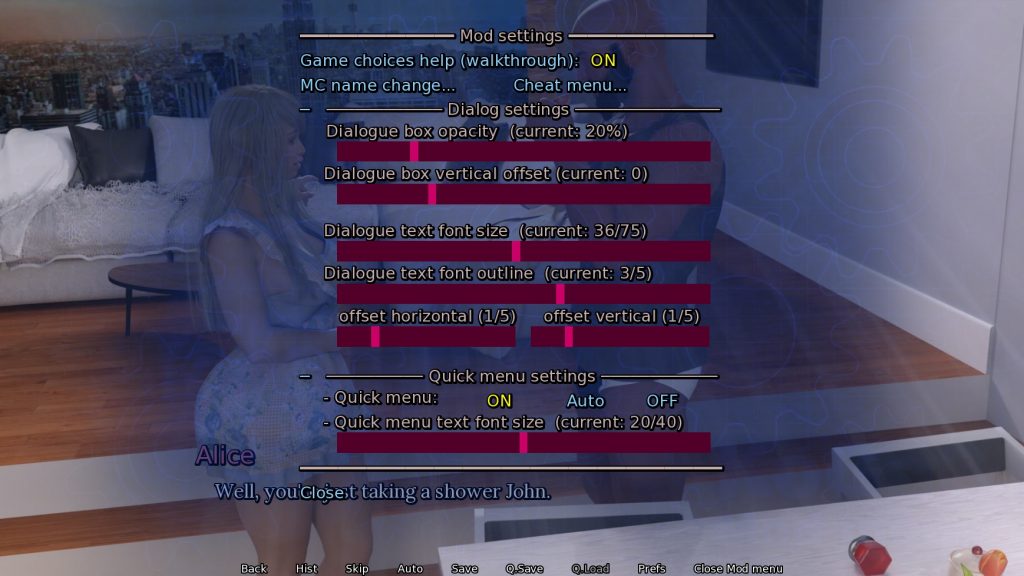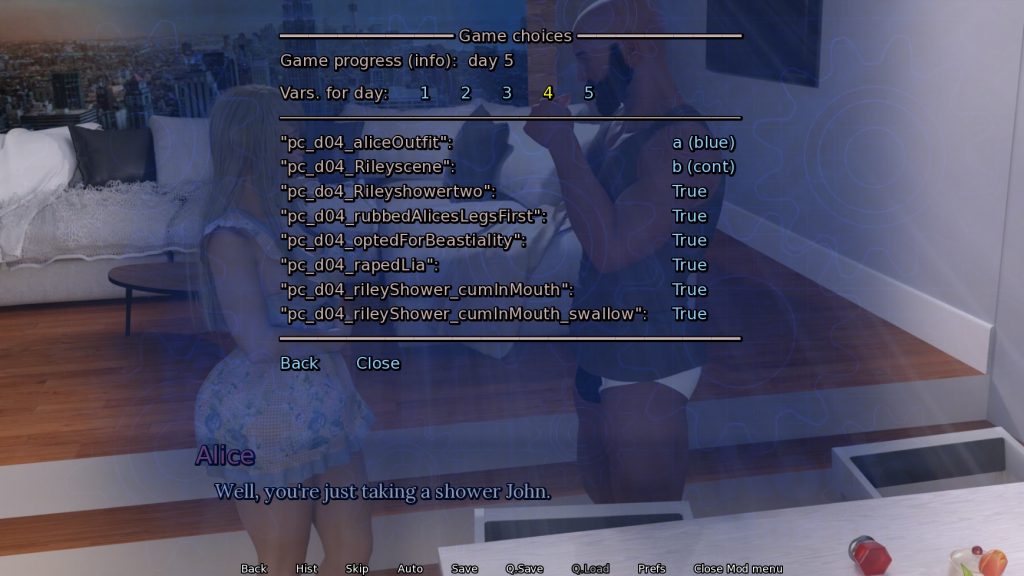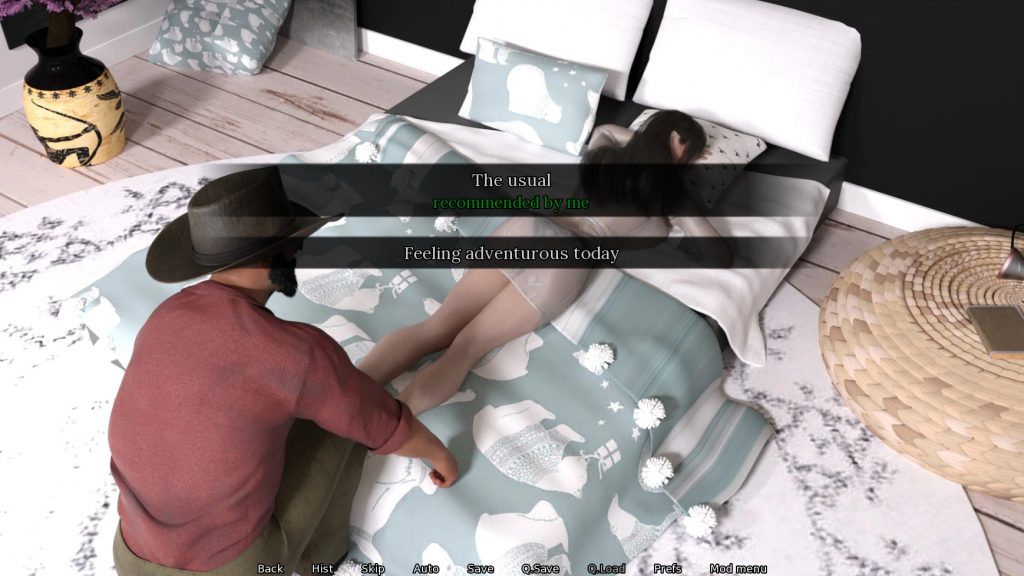 ---