---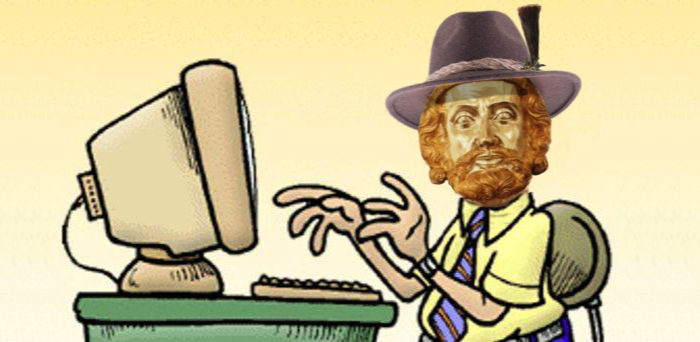 Well, this month started relatively calm – I thought. When I now look back at my Mod changes and new starts since my last overview – everything as usual. My Mod projects aren't getting less, quite the contrary…
Let's start again with the "general" news of my overview 9/2021. And also (as already usual) I'll post my actual Mod list in the next day(s).

New Mods / Updates:
As said above I could not resist again and started 5 new Mods this month: for the games Oh Daddy, City of Broken Dreamers, Single Again (it seems I've overseen to post that here), Running Away and finally Sinful Life. Well, at least most of them were "quick" ones. The Mods for CoBD and Sinfule Life aren't even linked on the F95zone games OPs, and the one for Singel Again was only supposted to be a "quick test" from me for my new Mod function add. settings (I added "QuickMusic" later for it).
And also again quite some Mod updates this month, too. If I counted correctly there were updates for 13 games this month. But some of them were "only maintenance" updates, were I implemented my new Mod UI and added the "additional game settings" function.

Stopped Mod's:
I stopped the Mod for Sexbot this month, the game got now it's own music. Well, maybe I'll re-start it later again when the game is getting finished, there were a few requests for it because they liked the cheat/RePlay functions from my Mod.
Also the game Between Salavtion and Abyss has now music and I also considered to maybe stop it – but so far it was only one track added, so I continued my Mod.

"Tops/Flops":
+
It still seems that most of my Mods were well received, so somehow it's impossible for me to pic some here. A "generally" big thanks therefore to all the players out there which are using my Mods.
Again A BIG THANKS for those who are now following me on my homepage and also on SubscribeStar. I have some Subscribers there already, too – thanks again! And my Website is now very frequently visited also, way more then before.
–
For me this month: a moderator on F95zone who kept deleting my Mod link for "Between Salavtion and Abyss" on the games OP there. Also he/she reacted very odd when I asked about the reason for that. The "funny" response was "first come, first served". I'm not quite sure, but from my point of view someone definitely wanted to promote the (actually much later added) other Mod there…

What's next:
As always at this time I expect the usual updates like Rebirth and TP: The Class Next Door. But other then that I don't know what's coming next (maybe Unleashed?). I am also already fearing a bit the upcoming update of Intertwined (but there's still no ETA for it). As far as I know this one is getting huge – that means many hours/days to update my Mod for this. But we'll see.
So, this was the first part of my Mod overview 9/2021. As always the second part is (hopefully) coming soon.

Yours
KoGa3