---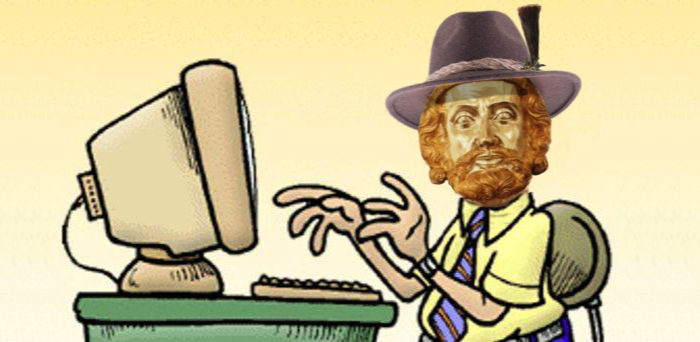 And again a month has passed. How time flies…So here's my first part (the general news) of my Mod overview 3/2021. And as usual in the next day(s) I'll post my Mod list with the download links.

Updates/new Mods:
What can I say…again three (four) new Mods this month. Although I actually wanted to reduce them. But at least most of them are rather small projects. And with one I'm not sure if the game will be developed further at all (My Dessert Story) – since the release of the actually good game start nothing has been heard from the developer, not even on his Patreon page). The other two started game Mods are for The Intern and A long Summer.
Why four in brackets? I also made a quick Mod for the Kinetic Novel The Nurse Rachel, but I decided to remove my already posted Mod on F95 again – the game is still rather short and there's much "engrish" in it, too.
Funny: last month I stopped my Mod for the game Guilty Pleasure, because I didn't liked the latest game update. Well, I tried the game onesmore, and this time it wasn't a dealbraker anymore. So I've also redone my Mod for it, too.
Of course I've made some Mod updates the last month, too. There were new Mod releases for 9 game updates. And there were, besides the usual updates like Rebirth, Hillside or Picture Perfect, also two big ones: Halfway House and the (really big) final chapter for STWA – The Author. This is also my first Mod project where I finished my Mod with a game that was in developement, too. A really good game by the way.

Stopped Mod's:
This month I stopped the Mod for Undercover Love – there is now the announcement from the developer for own music/sounds, also he wants to revise it again (eg the point system is omitted). So I think there is no need for my Mod anymore. Therefore I've stopped my Mod update for the new game release. I set it "onhold" for now and decide with the next game updates, if I abandone it or not. But looking at the reactivated Mod for "Guilty Pleasure" this month – who knows…

"Tops/Flops":
+
Still the Android Mod port for the last month released game HWD (Holidays with Daddy) has funny downloads, and I really don't know why. Also way more then the average: TP – The Class Next Door. The Mod updates for Halfway House and Hillside had very good download counts, too.
Again a new patron this month here on Patreon. Big thanks for that, it really motivates me to continue of course. But also again: I still will post my "creations" there for free.
–
This month the Mod update for Picture Perfect had less downloads then usual. It's of course not bad (still more as double then Rebirth), but compared to the other months this time it's less then half of it. I don't know, maybe I was a bit late with my update, or the game ending with the pregnant Paris is not for the crowd. We will see, there are now two remaining game updates, then it's also finished.

What's next:
In the near future the final EP2 game update for Rebirth should be released (maybe this weekend?), but for the other games I don't have any more specific infos at the moment. Becoming a running gag already: The possibly game update for Unleashed.
So, this was the first part of my Mod overview 3/2021. The second part is (hopefully) coming soon.

Yours
KoGa3