---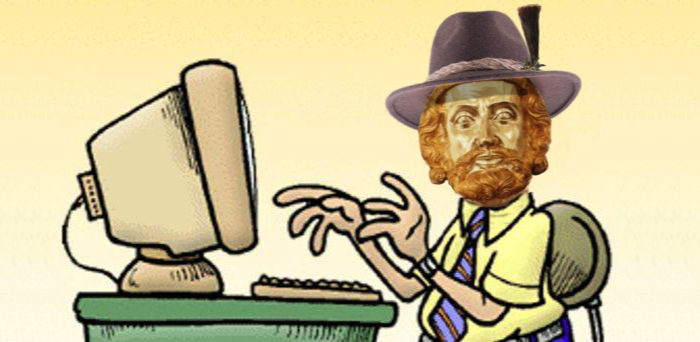 Hi. Here my first part of the Mod overview 10/2023. It's again a bit rushed (I'm actually on a work trip now).
Well, let's get the things started…
---
New Mods / Updates:
No new Mod project last month, but (if I counted right) six new "Quick Mods/ports": Family Bliss Inception, Weird Shit Is Going to Happen (Tainted Heritage), Summer Heat, A Foreign World, Guest House, Returning to Mia
Again quite some Mod updates (~10 for Mod projects, 13 for the Quick Mods/ports). As usual not "double" counted are the multiple updates for games like Grandma' House or Guilty Pleasure
Finished Mod's:
The new Quick Android port for Returning to Mia is actually for a now finished game.
Stopped Mod's:
Not really this month, but see also the "Flops"
---
"Tops/Flops":
+
In short: a paste/copy from the months before. Mod downloads are still impressive, the site here and my Discord are quite frequented, and of course again a big Thanks to my Patrons.
The complete list of all Mod projects and Quick Mods/ports is doing it's job. I even use it myself sometimes to find the a game in my masses of Mods I already have…
–
Unfortunately two things this month I was not that pleased:
The developer of the game The Falling Reloaded is in my opinion doing a mistake now. He invests big time to add a kind of "log in" system in his game checking if you are a patron of him or not. Also he wants to make a special combined exe file to hinder to bypass that with changing that in the RenPy scripts. All that nonsense only to prevent leaking the game on pirate sites. For me that most likely backfires for him. There still will be leaked and cracked versions – if it's actually still desired. I think quite some will even don't care anymore for that game after that. For me he underestimates the advertising benefits from sites like F95zone.
Well, I set my Mod/port for it now to onhold
Well, and then there is the dev of the former game Corrupted Love, now called Love & Corruption. First all this back and forth with the extra (paywalled) "gallery" version. Then the suddenly wiped out loli content. And finally making a new game name and put that content back with aged models. Well, all of that would be still ok for me and I could at least understand most of that.
But now I got a "nice" surpise from him some weeks ago. He reported me on my file hoster for a Mod download file for his game – actually for a previous, way outdated game version. And now because of that I'm having big troubles with my file hoster, there was even the risk my PAYED account there got cancled/taken down…
Sorry, I don't want to have anything more to do with this guy. The Mod/port from me is of course abandoned now, I've deleted any files for this game.
---

My Mod projects summary:
– 109 Mod projects all in all
– 27 games/Mods are already finished
– 20 Mods are unfortunately stopped/onhold by me
– 26 games are onhold/stopped/abandoned itself
– 36 are for games and Mods still in progress

Summary of the Android ports/Quick Mods:
– 87 quick Mods/Android ports (61 ongoing / 8 finished / 17 discontinued)
---

So, this was the first part of my Mod overview 10/2023. I'll post Part 2 (with the actual alphabetic Mod list) hopefully soon, too.

Yours
KoGa3