Summary:
So far there are 94 Mod projects from me 😨! 20 games/Mods are already finished, 13 Mods are unfortunately stopped/abandoned/onhold by me, 18 games are onhold/stopped itself. The remaining 43 are for games still in progress – latest one added Sept. 9, 2022
added 147 photoshopped picture posts. Including pics from May 19, 2019 (first one on F95zone) to currently Dec. 20, 2020 (info: I've stopped posting new one)

But be warned – my next update is comming soon!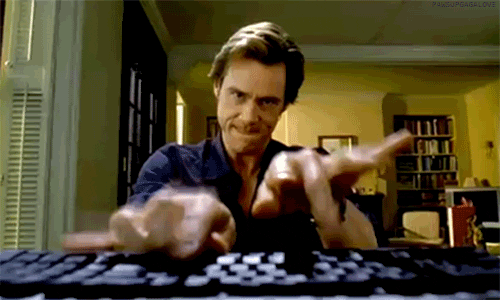 Sept. 29, 2022
Sept. 28, 2022
Sept. 26, 2022
Sept. 25, 2022
Sept. 24, 2022
Sept. 22, 2022
Sept. 20, 2022
Sept. 15, 2022
Sept. 13, 2022
Sept. 11, 2022
Sept. 10, 2022
Sept. 9, 2022
Sept. 7, 2022
Sept. 3, 2022
Sept. 2, 2022
Sept. 1, 2022
---
Aug. 31, 2022
Aug. 25, 2022
Aug. 22/23, 2022
Aug. 21, 2022
Aug. 20, 2022
Aug. 15, 2022
Aug. 14, 2022
Aug. 13, 2022
Aug. 10, 2022
Aug. 9, 2022
Aug. 6, 2022
Aug. 4, 2022
Aug. 3, 2022
Aug. 2, 2022
---
July 30, 2022
Updated my Mod for "Kate"
July 29, 2022
July 28, 2022
July 27, 2022
July 26, 2022
July 25, 2022
July 24, 2022
July 20, 2022
July 16, 2022
July 13, 2022
July 11, 2022
July 10, 2022
Updated my Mod for "Kate"
July 9, 2022
July 4, 2022
July 2/3, 2022
---
June 27, 2022
June 26, 2022
June 21, 2022
June 20, 2022
June 16, 2022
June 16, 2022
June 12, 2022
June 10, 2022
June 7, 2022
June 6, 2022
June 4, 2022
June 2, 2022
June 1, 2022
---
May 29, 2022
May 27, 2022
May 25, 2022
May 23, 2022
May 21, 2022
May 20, 2022
May 18, 2022
May 17, 2022
May 16, 2022
May 15, 2022
May 14, 2022
May 9, 2022
May 7, 2022
May 5, 2022
May 3, 2022
May 1, 2022
---
April 30, 2022
April 29, 2022
April 25, 2022
April 24, 2022
April 23, 2022
April 21, 2022
April 20, 2022
April 19, 2022
April 18, 2022
April 16, 2022
April 13, 2022
April 9, 2022
April 5, 2022
April 1/4, 2022
---
March 31, 2022
March 29, 2022
March 27, 2022
March 26, 2022
March 25, 2022
March 24, 2022
March 20, 2022
March 19, 2022
March 12/13, 2022
March 9, 2022
March 6, 2022
March 4, 2022
March 3, 2022
---
February 28, 2022
February 26, 2022
February 25, 2022
February 22, 2022
Updated myUpdated my Mod for "Rebirth"
February 19, 2022
February 14, 2022
February 13, 2022
February 11, 2022
February 10, 2022
February 6, 2022
February 5, 2022
February 4, 2022
February 3, 2022
February 2, 2022
---
January 30, 2022
January 28, 2022
January 25-26, 2022
January 24, 2022
Updated myUpdated my Mod for "Rebirth"
January 22, 2022
January 21, 2022
January 19, 2022
January 15, 2022
January 12, 2022
January 10, 2022
January 7, 2022
January 5, 2022
January 2, 2022
January 1, 2022